Learn to treat visceral fascia
Connecting the head to the pelvis and beyond, the visceral fascia is one of the most complex fascias in the body and fundamentally involved with distributing the major neurovasculature to the thoracic, abdominal and pelvic systems. Learn to confidently examine and treat visceral fascia contributors to pain or dysfunction in this course from osteopath Liz Howard.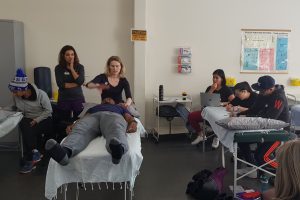 You will practice a range of effective techniques and treatment models that will enable you to confidently treat the supportive fascia of the thorax and abdominal viscera, including links to the musculo-skeletal system.
Exploring Visceral Fascia has a strong practical focus including treatment models (patient education and self-management tools) that you can use immediately in your practice to improve patient outcomes.
Learning Objectives
Update and extend your understanding of the anatomy, physiology and pathophysiology of the visceral fascia of the thorax and abdomen
Discover the key questions to ask in the case history to help identify viscero-fascial dysfunction contributing to their symptoms
Recognise when your patient will benefit from direct or indirect viscero-fascial techniques
Learn treatment models and planning for common presentations involving viscero-fascial restrictions
Learn and practice new techniques you can use to confidently treat visceral fascia.
Learn simple patient education and self-management tools
Related Learning
This course follows on from Liz Howard's Myofascial Release or Myofascial Release Online course which explores the functional anatomy and amazing properties of fascia and introduces assessment, protocols and techniques to address myofascial restrictions and contributors to pain.
Attendees can choose to register for Myofascial Release Online as well as Exploring Visceral Fascia and recieve 20% off. Select the Visceral registration + Myofascial Online ticket option.
Course Details
The Exploring Visceral Fascia course is applicable to all allied health manual therapy practitioners. It will include practical examination and treatment models you will be able to use with confidence in your practice.
The course will run from 8:30AM to 4PM. Places are limited to 20 attendees. It also includes morning and afternoon tea, printed notes and an e-certificate of attendance for your CPD records. The course can be counted as 6 hours CPD.
About the Presenter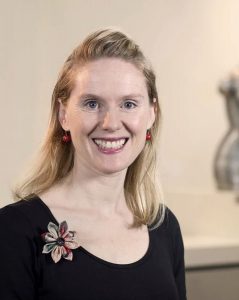 Advanced Pain Management Osteopath Liz Howard practices at the Women's Health & Research Institute of Australia treating pelvic pain. She has more than 25 years' experience as an osteopath, pain educator and clinical specialist in sacral neuromodulation.
Liz has more than 16 years' experience teaching at multiple Australian universities and as a CPD provider.
Her teaching experience ranges from lectures and technique in Undergraduate and Master's Osteopathic programs (University of Western Sydney, Southern Cross University), clinical supervision of Osteopathic students (UWS, SCU, SportsMed Mumbai), Osteopathy Australia National Conference presentation, Pelvic Floor Seminars, GP education evenings and International Allied Health events, most recently in Ireland, Sweden and New Zealand.
Find out more about Liz Howard's experience treating pelvic pain here.
Attendee Feedback
It had heaps of relevant information which was delivered in a really easy to understand and enjoyable manner. Liz was a fantastic presenter and the printed course notes were a huge help. I found the case studies really useful as they were helpful in terms of understanding how the fascial techniques could be applied and also from the note-keeping perspective.
Fiona Spring
Liz is by far one of my favourite presenters. She is down to earth and very approachable but has such a wealth of knowledge and experience and a great way of distilling and presenting information. The content was perfectly contained, with just the right amount of material to come away with something to use straight away and not feel overwhelmed.
The courses are always a really reasonably price, which I appreciate. The online content was well presented and easy to watch.
Sara Jane Hammond
The information was imparted with clarity and ease. The group was small, which made for a fully engaged learning experience.
Liz is a wonderful teacher. She doesn't come from a place of ego-driven boasting, which many presenters do, but communicates well and shares her knowledge generously.
It was a fabulous course which I thoroughly enjoyed and have put to good use in my daily practice.
Sarah Simpson-Goff