Shoulder pain (including impingement) can be one of the most difficult presentations a therapist will see. The presentation can be complex to understand, frustratingly slow to improve and limit the patient's quality of life considerably. If you find shoulders tricky to treat then this is the course for you.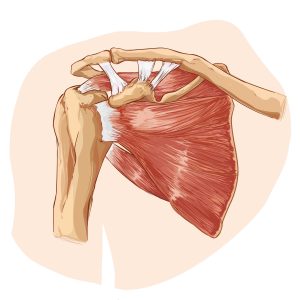 Shoulder complaints are the third most common musculoskeletal reason to present to a general practitioner for pain relief[1] with at least half of these persisting beyond 12 months[2]. Shoulder Impingement Syndrome (SIS) is the most common cause of shoulder pain[3] and a recent systematic review of interventional treatment for Shoulder Impingement Syndrome concluded the effectiveness of surgical or conservative therapies targeting the shoulder joint are limited.[4]
In 2016 Don Hunter completed a case-control study as a part of a Master of Research, and recently completed a random control trial as a part of his PhD (University of Newcastle), establishing a relationship between inefficient thoracic posture and impingement syndrome. Don has translated his findings into an evidence-based, clinically applicable treatment model that you will be able to utilise immediately and confidently in your clinic.
Shoulder Impingement: A Postural Model will review the normal anatomy and function of the shoulder complex as well as the pathophysiology of SIS, then explore the most common differential diagnoses and their key clinical signs and symptoms. Don will demonstrate the latest clinical testing for SIS and describe why thoracic posture is so important in addressing SIS and other upper limb conditions.
Learning Outcomes
Revise the functional anatomy of the shoulder complex and how this relates to pain presentations
Update your understanding of shoulder pain based on the latest medical literature including the main contributors to impingement and why a whole-body treatment approach can help your patient's recovery
Confidently diagnose impingement syndrome using an evidence-based clinical examination of the shoulder complex
Apply an evidenced-based treatment model confidently in clinical practice, including manual techniques utilised as a part of the Randomised Controlled Trial (RCT) Don recently completed at Newcastle University
Confidently apply treatment principles to address other upper limb conditions such as tennis elbow or wrist pain
Shoulder Impingement: a Postural Model Course Details
Shoulder Impingement: A Postural Model is suitable for Osteopathy, Physiotherapy and Chiropractic practitioners. There will be a strong emphasis on practical sessions that you will be able to use with confidence in your practice immediately.
The course will run from 8:30AM to 4:00PM. Places are limited to 20 attendees. It also includes morning and afternoon tea, printed notes and an e-certificate of attendance for your CPD records. The course can be counted as 6 hours CPD.
References
[1] Greving K, Dorrestijn O, Winters JC, et al. Incidence, prevalence, and consultation rates of shoulder complaints in general practice. Scandinavian Journal of Rheumatology. 2012;41(2):150-155.
[2] Van der Heijden GJMG. Shoulder disorders: a state-of-the-art review. Bailliere's Clinical Rheumatology. 1999;13(2):287-309.
[3] Mayerhoefer ME, Breitenseher MJ, Wurnig C, Roposch A. Shoulder impingement: relationship of clinical symptoms and imaging criteria. Clinical Journal of Sport Medicine. 2009;19(2):83-89.
[4] Saltychev M, Aarima V, Virolainen P, Laimi K. Conservative treatment or surgery for shoulder impingement: systematic review and meta-analysis. Disability & Rehabilitation. 2015;37(1):1-8.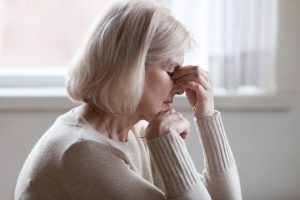 'Dizziness' is a common complaint encountered by health practitioners in their practice. One third of the population will have suffered from significant dizziness by the age of 65 and about half by the age of 80. Considering its prevalence, it remains a neglected topic amongst health professionals.
Dizziness has a variety of aetiologies. True vertigo indicates a problem with the peripheral or central vestibular system. Dizziness or light-headedness may be cardiovascular in origin or associated with infectious, metabolic, or autoimmune disease or with medications.
Benign Paroxysmal Positioning Vertigo (BPPV) is the most frequent cause of dizziness. It can present with 6 different variations but given the correct diagnosis, physical treatment is very effective and immediate. A detailed history and thorough clinical assessment, in most cases will lead to a diagnosis and consequent resolution, either through appropriate treatment or referral to a specialist.
Learning Outcomes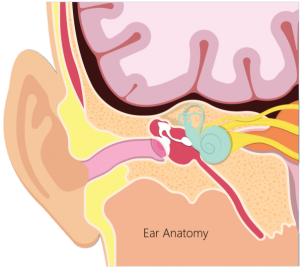 Revise the anatomy and physiology of the vestibular system
Confidently recognise and diagnose all variants of BPPV
Differentiate central from peripheral vertigo and recognise 'red flags'
Outline history taking and assessment of the 'dizzy' patient
Interpret findings, formulate differential diagnoses and their consequent intervention
Competently apply repositioning manoeuvres to treat each variant of BPPV
Presenter
Rudi is a graduate of Sports-Physiotherapy (Munich, 1984), Osteopathy (Belgium, IAO, 1999) and B.Sc. Anatomy (UNSW, 2002). He has more than 20 years of lecturing and tutoring experience including Anatomy (UNSW), Neuroanatomy & Clinical Reasoning (UWS), and Neuroscience, Histology, Embryology and Osteopathy skills (SCU) as well as extensive CPD and at conference presentations. Rudi's special interest is in the field of neuroscience, especially the vestibular and balance system, where he has devoted hundreds of hours study, and has obtained a 'Certificate of Vestibular Rehabilitation'. He is the founder of Life Quality & Health in Murwillumbah.
BPPV: Diagnosis & Treatment - Course Details
BPPV: Diagnosis & Treatment is a 2-day CPD workshop suited to osteopathy, physiotherapy and chiropractic which includes theoretical and practical components.
The course will run from 9AM to 5PM on Saturday and Sunday and places are limited to 20 attendees. Morning and afternoon tea are provided. E-notes will be made available for you to print if you require as well as an e-certificate of attendance for your CPD records. The course can be counted as 12 hours CPD.