Endometriosis affects so much more than the pelvis and pelvic organs.
Body tension, pain postures, inflammation and nerve sensitivity can all have far-reaching consequences. Endo can cause problems with the muscles, nerves, fascia and lymphatic drainage in the legs, back, ribs, shoulders and neck among other places.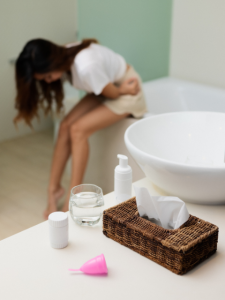 Many courses present lots of knowledge but you leave unsure how to apply it. The Endo Enigma has taken a cutting-edge understanding of endometriosis, inflammation and pain science and combined it with traditional osteopathic principles and philosophy to develop a clinical reasoning framework you can easily apply to help people with endometriosis and persistent pelvic pain in your clinical practice.
In this one-day course participants will gain an understanding of what endometriosis REALLY is and what causes it - debunking many current myths. You will learn an individualised assessment and treatment plan for patients with suspected or diagnosed endo and how it fits within the context of an interdisciplinary team.
The Endo Enigma has a strong practical focus including treatment protocols that you can use to make a significant impact on your patients' lives including myofascial, lymphatic, visceral and other external manual techniques for pelvic pain, how lifestyle changes such as diet and breathing exercises can help, pre- and post-surgical support, and much more.
Learning Objectives
What is endometriosis really? *Hint: It's more than a pain in the uterus!
Learn the language to describe what endo is and isn't, and what causes it
Understand the physiology of the pain generating mechanisms associated with endo
Discover a clinical framework for the individualised assessment and treatment of your patients with suspected or diagnosed endometriosis
Review the relevant, unique osteopathic treatment models for pain, lymphatics and central/peripheral sensitisation and understand how osteopathy can fit into an endo management tool-kit
Learn myofascial, lymphatic and visceral techniques that help people with endometriosis
Learn to apply external approaches to pelvic floor release and external manual techniques for pelvic pain with informed consent in your practice
Learn to become a confident, communicating member of an interdisciplinary team managing people with endometriosis
Discover how lifestyle changes such as diet and breathing exercises can help with symptomatic endo
Learn how to support your endo patients both pre- and post-surgically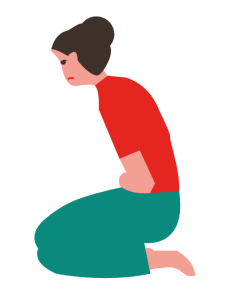 Course Details
The Endo Enigma course is applicable to all allied health manual therapy practitioners. You'll leave with a framework for developing an assessment and treatment plan for patients with suspected or diagnosed endometriosis. Internal techniques will not be demonstrated.
The course will run from 8:30AM to 4PM. Places are limited to 20 attendees. It also includes morning and afternoon tea and an e-certificate of attendance for your CPD records. The course can be counted as 7 hours CPD.
About the Presenters
Rebecca Malon and Sarah Dryburgh are both passionate about endometriosis and pelvic pain. They believe in taking a research-informed approach to enhance traditional osteopathic principles to provide the best osteopathic care.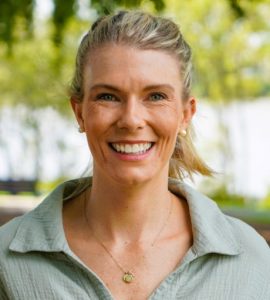 Rebecca Malon is based on the Sunshine Coast and in clinic she primarily treats women's health issues focusing on pelvic pain, hormonal health, preconception, pregnancy and postpartum. She graduated RMIT with a Master's Degree in Osteopathy in 2010 and completed her Bachelor of Health Science (Nutritional and Dietetic Medicine) in 2019.
In addition to her clinical role Rebecca is a lecturer and Curriculum Facilitator in the Myotherapy Department at Endeavour College of Natural Health and is the Queensland practitioner member for the Osteopathy Board of Australia. She has been a contributor to multiple women's health and endometriosis panels including presenting for University of Melbourne, Hypnobirthing Australia and QENDO
See Rebecca's full bio here.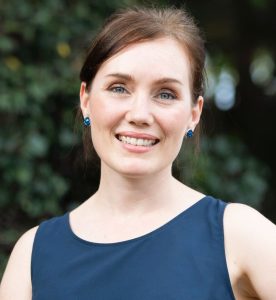 Sarah Dryburgh has treated hundreds of people with endometriosis and pelvic pain since completing her Bachelor of Applied Science (Human Biology) and Master of Osteopathy with honours in 2011.
She has also completed additional studies in breathing through the BradCliff Method, women's health issues (particularly around chronic pelvic pain), pudendal neuralgia, endometriosis and extensive additional training in the neurobiology of pain, which is useful for many conditions. She also has a fellowship in Lifestyle Medicine through the Australasian Society of Lifestyle Medicine.
Sarah has been a frequent guest presenter on various women's health panels, she was the osteopathic representative for the Future Health Leaders Forum and also created and ran a Women's Health Symposium in Brisbane 2019.
See Sarah's full bio here.