After Breast Cancer: an osteopathic approach
1 in 8 women in Australia will be diagnosed with breast cancer in their lifetime. Thankfully the 5-year survival rate is over 90%, however as they try to move forward with their lives, they continue to deal with the long-term side effects of their treatment journey.
This treatment commonly results in significant scarring, adhesions, fibrous tissue, hard and lumpy breasts, rippled or contracted breast implants and even chronic pain. Current management is focused on exercise prescription or self-massage advice leaving a significant gap in the post-treatment care of breast cancer patients which osteopathy is well placed to help fill.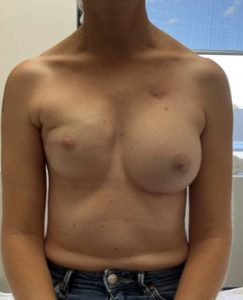 This one-day course will expand your understanding of breast cancer classification, diagnosis and treatments. You will gain an understanding of how common side effects develop based on the current research, and how to apply an osteopathic approach to help provide relief.
Course participants will leave with an understanding of the different types of breast cancer, the medical treatment these patients undertake and the impact of each of these forms of treatment on the tissues of the body. The course will explain the primary side effects these women experience and provide an osteopathic approach to caring for them during their recovery.
After Breast Cancer has a strong practical focus including treatment protocols that you can use to make a significant impact on your patients' lives by relieving discomfort, changing distorted breasts to look and feel 'normal', and allowing patients to feel comfortable in their bodies again. Many of the techniques learned can be applied to and post-surgical scar.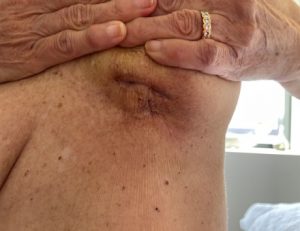 Learning Outcomes
Theory Component
Pre-learning video covering types, grades and stages of breast cancer and their prevalence
Medical treatment protocols in breast cancer including lumpectomy, mastectomy, sentinel node biopsy (SNB), axillary lymph node dissection (ALND) radiation therapy, DIEP/TRANS reconstructions and more
The impact on the body of each modality of treatment particularly on tissue texture including external and internal scarring, fibrous tissue and adhesions
Other common side effects including Axillary Web Syndrome (cording), Post Mastectomy Pain Syndrome, seroma and induration
Who can we treat and at what stage of their treatment can you safely and effectively intervene?
An osteopathic perspective on managing patients during and after their medical treatment protocol
The future of osteopathy in this field – current treatment protocols and their limitations and how you can help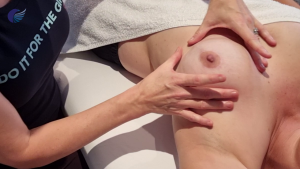 Practical Component
Clinical assessment of the breast patient
Internal and external scar tissue and adhesions
Treatment of cording and capsular contraction
Symptomatic relief for chemo patients
The Pelvic Pain Puzzle
Attendees can choose to register for Liz Howard's Pelvic Pain Puzzle course which is running on same weekend to recieve 10% off both. Select the Breast + Pelvic Pain Puzzle ticket option.
Course Details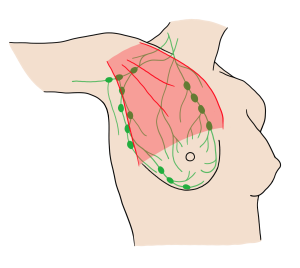 This course is open to osteopaths, physiotherapists, myotherapists and other hands-on body workers.
Participants will practice on each other. Please bring a thin, cotton singlet for this purpose as bras will need to be removed. Breast techniques will be undertaken only with consent and with all due sensitivity. Any direct palpation will occur underneath draping to protect the modesty of our participants.
The course will run from 8:30AM to 4:30PM with arund an 1 hour of pre-learning videos. Places are limited to 20 attendees. It also includes morning and afternoon tea and an e-certificate of attendance for your CPD records. The course can be counted as 8 hours CPD.
About the Presenter
Amanda Hannaford is an experienced osteopath who works exclusively with breast cancer patients.  She currently practices as part of the interdisciplinary team at the Northern Beaches Breast Clinic and is the founder and director of Restore Health & Wellness in St Leonards, Sydney. She will also be joining the Mater Hospital's Centre For Wellbeing in 2022.
Amanda's patients are referred by Oncology Breast Surgeons, Radiation Oncologists, Medical Oncologists and McGrath Breast Care Nurses.  She is enthusiastic about the future of osteopathy in this field and has developed her After Breast Cancer CPD course to encourage other osteopaths to feel comfortable to care for these patients in their own practices.
Amanda has been practicing in Sydney for 20 years and has been an osteopathic university lecturer and a registration board examiner.
Find out more about Amanda Hannaford's experience here.

Feedback
As an osteopath and someone with a lived experience of breast cancer, I am so pleased that this course was created. I think osteopaths/manual therapists have so much to offer these patients.
I highly recommend this course to anyone interested in working with patients with a history of breast cancer.
Reena Murray
The course was fantastic. Amanda has done a beautiful job in collating relevant information and giving a well rounded approach to breast care. She was so generous with her resources, her experience and equipping us with skills to be able to make a difference for breast cancer and breast augmentation patients.
Chrissy Weston
COVID Protocols
For the this event to proceed in the current COVID environment attendees will be required to comply with the following:
All attendees must be prepared to wear masks while at the venue
If attendees experience any COVID symptoms on the day of the event they must refrain from attending
Any new COVID rules which may be introduced before the event
If this event is forced to be cancelled or postponed due to COVID attendees will be offered a full refund.