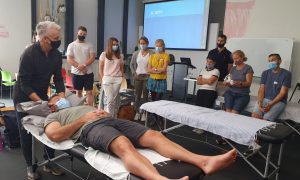 'Dizziness' is a common complaint encountered by health practitioners in their practice. One third of the population will have suffered from significant dizziness by the age of 65 and about half by the age of 80. Considering its prevalence, it remains a neglected topic amongst health professionals.
Dizziness has a variety of aetiologies. True vertigo indicates a problem with the peripheral or central vestibular system. Dizziness or light-headedness may be cardiovascular in origin or associated with infectious, metabolic, or autoimmune disease or with medications.
Benign Paroxysmal Positioning Vertigo (BPPV) is the most frequent cause of dizziness. It can present with 6 different variations but given the correct diagnosis, physical treatment is very effective and immediate. A detailed history and thorough clinical assessment, in most cases will lead to a diagnosis and consequent resolution, either through appropriate treatment or referral to a specialist.
Learning Outcomes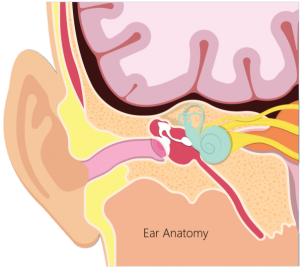 Revise the anatomy and physiology of the vestibular system
Confidently recognise and diagnose all variants of BPPV
Differentiate central from peripheral vertigo and recognise 'red flags'
Outline history taking and assessment of the 'dizzy' patient
Interpret findings, formulate differential diagnoses and their consequent intervention
Competently apply repositioning manoeuvres to treat each variant of BPPV
Presenter
Rudi is a graduate of Sports-Physiotherapy (Munich, 1984), Osteopathy (Belgium, IAO, 1999) and B.Sc. Anatomy (UNSW, 2002). He has more than 20 years of lecturing and tutoring experience including Anatomy (UNSW), Neuroanatomy & Clinical Reasoning (UWS), and Neuroscience, Histology, Embryology and Osteopathy skills (SCU) as well as extensive CPD and at conference presentations. Rudi's special interest is in the field of neuroscience, especially the vestibular and balance system, where he has devoted hundreds of hours study, and has obtained 'Certificates in Vestibular Rehabilitation' as well as 'Concussion Management'. He is the founder of Life Quality & Health in Murwillumbah.
BPPV: Diagnosis & Treatment - Course Details
BPPV: Diagnosis & Treatment is a 2-day CPD workshop suited to osteopathy, physiotherapy and chiropractic which includes theoretical and practical components.
The course will run from 9AM to 5PM on Saturday and Sunday and places are limited to 24 attendees. Morning tea, lunch and afternoon tea are provided. E-notes will be made available for you to print if you require as well as an e-certificate of attendance for your CPD records. The course can be counted as 16 hours CPD.
COVID Protocols
For the this event to proceed in the current COVID environment attendees will be required to comply with the following:
All attendees must be prepared to wear masks while at the venue
Attendees may be asked to complete a rapid antigen COVID test (RAT) before attending
If attendees experience any COVID symptoms on the day of the event they must refrain from attending
Any new COVID rules which may be introduced before the event
If this event is forced to be cancelled or postponed attendees will be offered a full refund.